What does a 1917 35mm camera & the RED have in common?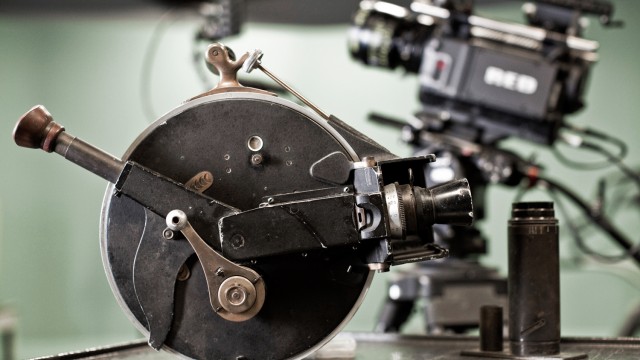 Date:

Author:

Greg

Tags:

Camera, Film, Hd, Red Camera
Nearly one-hundred years apart from each other, two inventors sought to revolutionize the film industry.
Nearly one-hundred years apart from each other, two inventors sought to revolutionize the film industry. In 1914, the results changed the way film cameras would forever be designed. In 2006, the results threaten to replace film all together. Both inventions and their creators came as a result of a personal passion and a belief in doing things their own way.
In the early 20th century, Explorer Carl Ethan Akeley needed a camera that was small enough, tough enough an efficient enough to withstand the rigors of wildlife filming. The camera producers at the time didn't offer anything close to what he needed. So Akeley took it upon himself to invent a camera that, even today, would be considered wild in its design and innovative in its technology.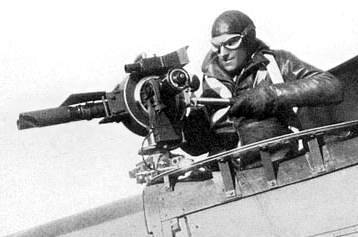 Made by the Akeley Camera Company in New York, the "Akeley Pancake Camera" revolutionized camera design and technology. Nicknamed "Pancake" for its odd rounded shape (much like a "pancake" air compressor looks), the camera featured a gyroscopic pan/tilt head so it could tilt straight up while the viewfinder remained in a fixed position. On the front of the camera, Akeley placed two lenses — one as a viewfinder, the other as the film lens. He coupled them together in a way that allowed simultaneous focusing — unheard of at the time. Plus, this camera allowed the operator to change film magazines in less than 15 seconds.
The camera was so revolutionary and so beyond its time, it's almost impossible to believe this one was built in 1917. In fact, the camera stayed in production until 1940.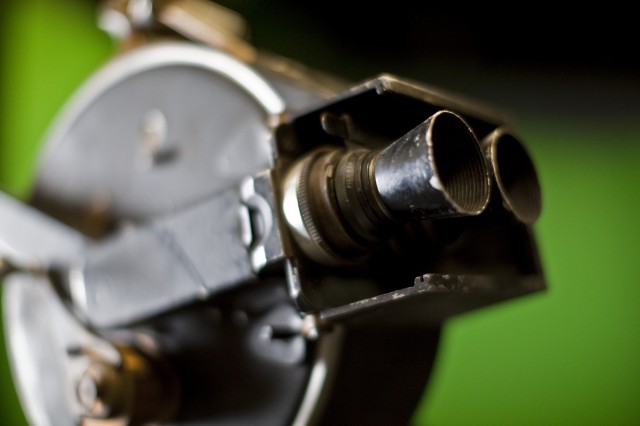 Fast forward to 2006. In a small booth in Las Vegas, inventor and Oakeley C.E.O, Jim Jannard, showed off a non-functioning model of a prototype camera he claimed would eventually make 35mm film productions a thing of the past. Most thought it was a joke, but more than 500 people (including yours truly) dropped a $1000 deposit on it just in case.
Today, the RED camera has made a believer out of the naysayers, and has given bragging rights to the 500 of us who saw the potential in 2006. It's also put 35mm on notice. The camera is smaller, more versatile, cheaper and produces images that rival a 35mm camera. And because it's digital, it removes the pain-staking, and very expensive, process of dealing with film. And one hundred years from now, I guarantee you people will marvel at the RED technology from back in the day, just as we are still impressed by the technology of the Pancake.
What's most interesting about these two men is that neither of them had ever built a camera before. They shot films and commercials with industry standard equipment. But they saw the industry lacked motivation to innovative — and instead of waiting on someone else to build what they really wanted, they did it themselves. They understood that technology isn't just about the wiz-bang factor. It's about breading creativity through new tools that allow us to create and innovative in ways never seen before.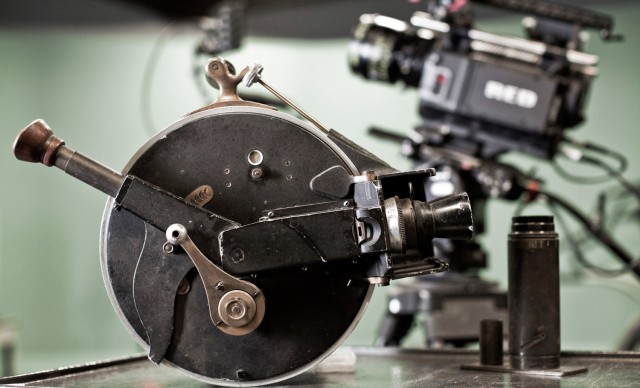 The results in 1914 allowed filmmakers to capture images in remote locations that most of the world never knew existed. The result today, with the RED, is the long sought-after harmony between film and digital technology — giving us, finally, the tools to innovate and create efficiently and less expensively. With the RED, lower budget productions by innovative and creative people are producing high-end films and video that just a couple of years ago would have been out of their reach.
Technology should never be a barrier for innovation and creativity — it should be a gateway. Thanks to Mr. Akeley, that was true in 1914. And, thanks to Mr. Jannard, it's true today.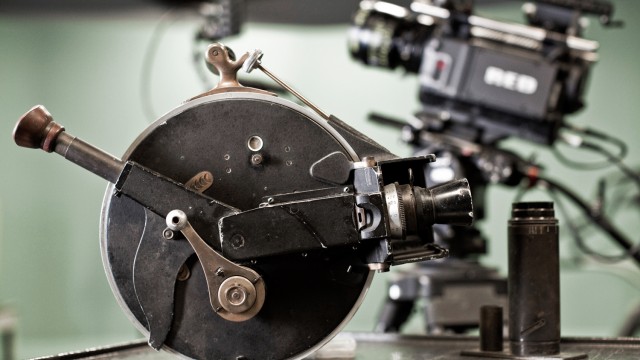 Nearly one-hundred years apart from each other, two inventors sought to revolutionize the film industry.