Zacuto Z-Finder V2 on my Canon 5D Mark II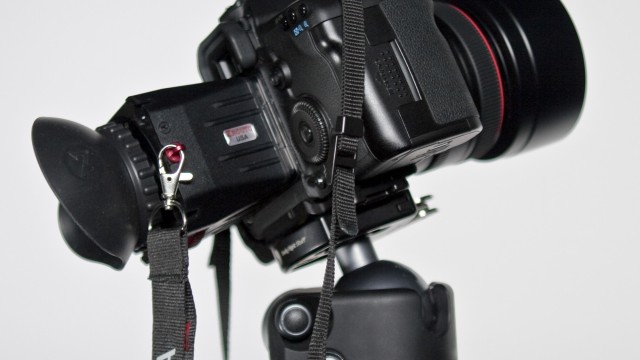 Now, with the Z-finder I can actually use the camera for video — and it takes great footage.
When I bought my Canon 5D Mark II camera, I was eager to utilize the video functionality. However, it was immediately apparent that using a SLR body and an LCD screen for video was going to be a challenge, to say the least. It was awkward holding the camera for video while trying to use the LCD screen. I had to hold the SLR at arms length — making focusing almost impossible. Ultimately, I quit using it for video all together. Then, the Z-finder popped up on my radar. Though the price was a little high, I bought it believing the attachment would provide a valuable added functionality for the Canon. Now, with the Z-finder I can actually use the camera for video — and it takes great footage.
First Impressions
The Z-finder packaging felt a little "cheap" relative to the price of the product. It's your standard clear hard plastic packaging with a cardboard insert. At $399, I would expect something a little higher class, but I'm picky that way. Moving on, the package came with the primary viewfinder, two mounting frames and a very usable lanyard with Zacuto USA branding. Installation instructions were fairly clear and simple. The viewfinder itself seems very solid and well made. Its appropriately weighted — light enough to not weigh down the camera, but not so light that it feels cheap. The piece is primarily hard plastic, with a studded metal focus ring. The eye cup is great, it's large enough to provide more than enough cover from outside lighting. Overall, the Z-finder looks and feels terrific.
Installation
I have to admit, I was disappointed by the installation instructions. They are simple, which is good, but probably a bit too simple. Because the package came with two mounting frames, I was confused as to which one to use. I wear glasses, so it was important that I have the right frame. Unfortunately, the instructions did not even address this issue. I had to go online and look it up on a forum. With glasses, I needed to use the taller frame (more on that later). I was equally disappointed to find out that once I pulled off the adhesive paper on the back of the frame and placed it over the LCD, I would have to wait 24 hours before using it. All in all though, the installation was painless and very straight forward. Everything worked great.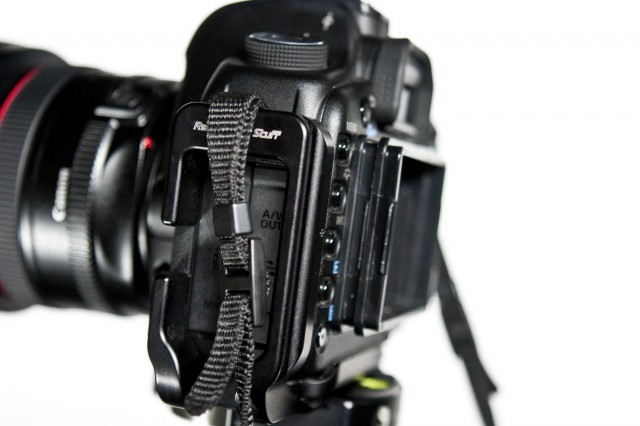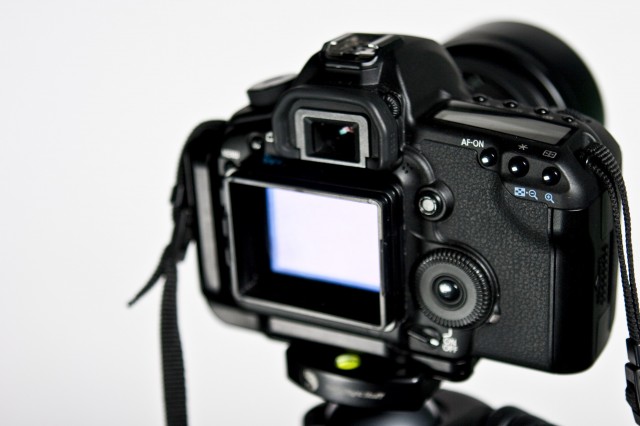 Functionality
At first, I thought my Z-Finder focus ring was broken. I swear I focused to every extreme and could not get a good result. Ultimately though, it just takes a little getting used to. The ring itself feels great, but it's an extremely fine adjustment…too fine. It takes a dozen turns to do what one turn should do. Its hard to even tell that you are making an adjustment, a coarser adjustment would be better. Having said that, once I figured it out I didn't have any problems. Plus, the ring is well built — it's solid enough where I don't have to adjust it every time I pull it out of the bag.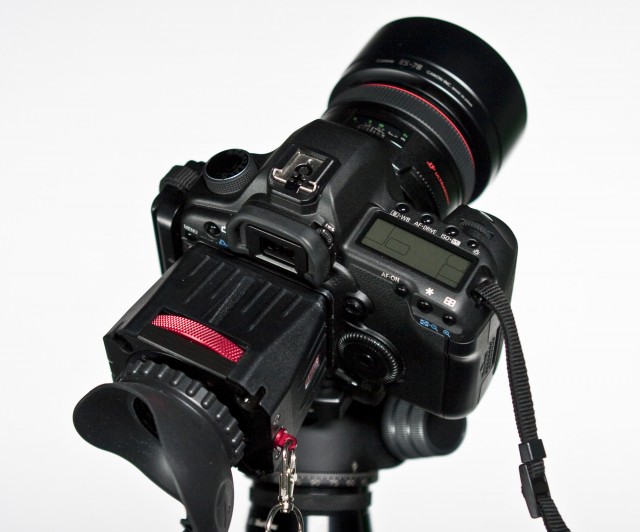 Once everything is set up, the Z-finder functions perfectly. You simply snap the main body onto the frame and you're good to go. The Z-finder does exactly what I hoped it would do — it makes video on the camera usable again. It provides 3x magnification (actually 3X might be too much, as it exposes the low res LCD on the 5D) and once you put it to your eye, it's like looking at a 50″ TV. I can now hold the camera comfortably to my eye and actually focus the lens. Additionally, because it adds a third point of contact, your footage is much more stable. Before, focusing on the LCD at arms length was impossible. The Z-finder actually adds functionality to the camera. Even though $399 is a little high, the added functionality is worth it to me. On top of video, the Z-finder actually has still photo functionality as well. It's great for reviewing photos. Even with the large screen on the 5D, I had trouble checking focus in the field. The Z-finder solves that problem.
Gripes
Because I wear glasses, I had to use the taller mounting frame. Now, when I am not using the Z-finder, the frame gets in my way when using the camera's viewfinder. It's a pain in the you know what. On top of that, it's unattractive. Without the Z-finder attached, it's just an ugly piece of plastic protruding from the back of the camera. For the price, I would expect a better solution for those of us who are optically challenged. I've already addressed my complaint about the focus ring, though once it is set — it seems to stay put.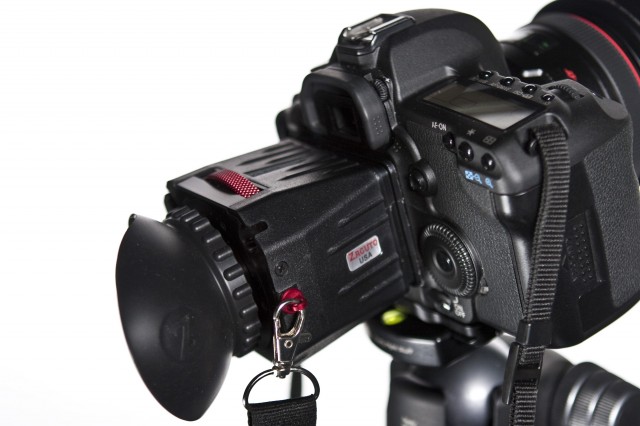 Conclusion
If you're like me and purchased a 5D or 7D anticipating using it for video, you can't go wrong with the Z-finder. Simply put, it makes video work. It's well built, simple to use and the added functionality for video and shot reviews is well worth the price, to me. But I understand that for some folks, $399 is just too high for something that functions as simply as the Z-finder appears to work. I would agree that it's a little much. A $299 price tag would make this a no brainer. As it stands now, if you can stomach the price, you won't be disappointed. I give it 9 out of 10 stars.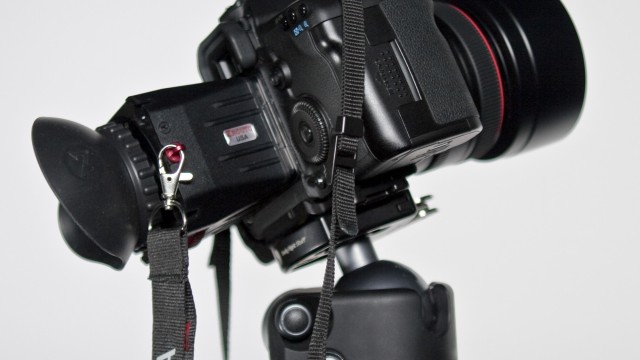 Now, with the Z-finder I can actually use the camera for video — and it takes great footage.