The Making of a Community Film Project for Book Lovers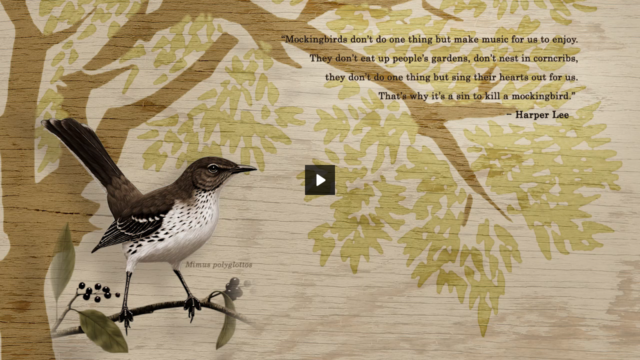 Date:

Author:

Digital FX

Tags: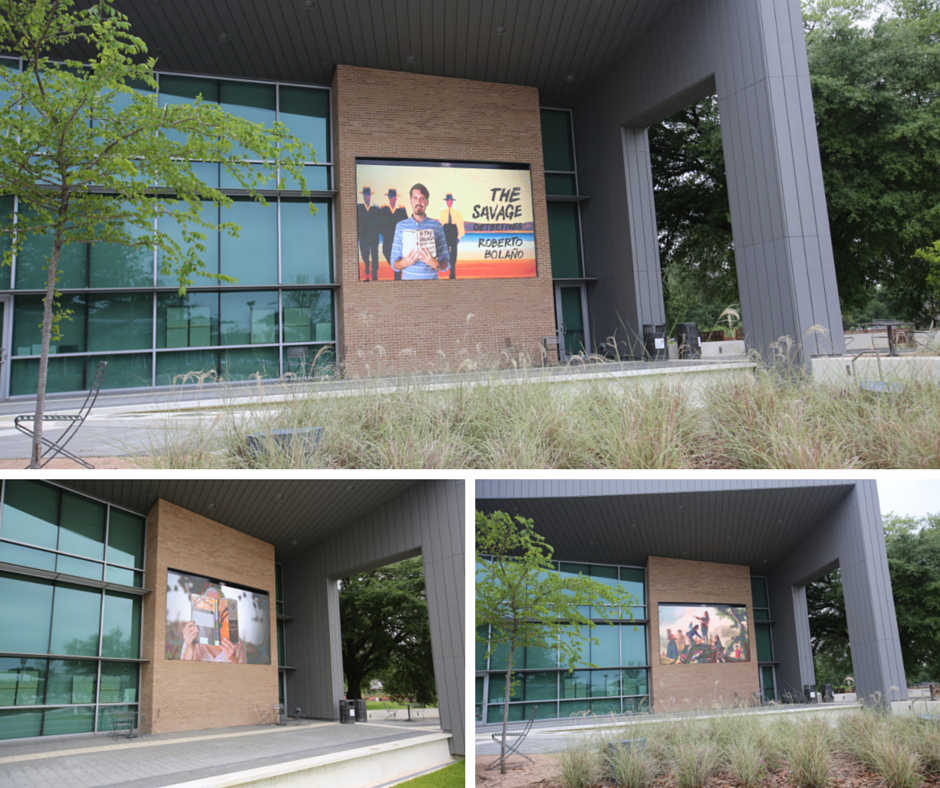 Sometimes things just come together. That's what happen when Eric Holowacz, former Director of the Arts Council of Greater Baton Rouge, met with Mary Stein, Assistant Director for the East Baton Rouge Parish Library one day to view blueprints and tour the soon-to-be Main Library on Goodwood Boulevard in Baton Rouge, La.
That day, Stein showed Holowacz's what was to be a giant outdoor screen. She said, "I showed him where we were going to have an open-aired stage, a green amphitheater and a wonderful plaza with a giant screen." When she mentioned the screen, "Holowacz responded, 'Oh,'" she said. She told him, "We'll be able to do different things on the screen, everything from commercials for library services and events, to showing movies to TED Talks on Tuesdays to family movies on Friday nights." Holowacz saw potential for partnership right away, he said, "Just from looking at the blueprints of the screen I started thinking about how the Arts Council could help the library get creative people and content."
The story could have ended there, but when creativity meets enthusiasm good ideas aren't far behind. Stein said, "Eric got very excited." The library had already been working on a campaign called Shelfies, where library patrons would take pictures with their favorite shelves and books and share it on the Library's social media. But, Stein said, "Eric could see how to take that idea beyond just static images into something much more grand."
Connecting with Creatives in the Community
As part of his own work with the Arts Council, Holowacz was working to connect with other creative businesses in the Baton Rouge area. Holowacz said as it stood, "the Arts Council didn't connect very well with creative businesses such as the film industry, media, advertising and design." He continued, "the Arts Council up until that point had been focusing on the standard art disciplines like painting, music, theater." So, he said, "I tried to find as many creative industry friends as I could and that lead me to Greg Milneck at Digital FX."
Holowacz met with Digital FX president, Greg Milneck, and after a couple of meetings with "great conversation and exchanging of ideas," Holowacz said, "I remembered the visit to the library and just sort of sat down and said, 'there's a big screen going in and they don't have any content, what can we do to support the fact that books are important and people love books?'" Milneck agreed and joined the project.
Creating a Framework for the Project
Next, Holowacz and Milneck, along with other Digital FX team members and Holowacz's intern at the time, Elisabeth Altazan, created a framework for the project. The project would film people reading their favorite book with their faces hidden behind the book, then their faces would emerge from it. "You might know them, they might be your neighbor, or somebody in town that you are familiar with — and then they go back to the book," said Holowacz.
A Casting Call for Book Lovers
The project kicked off with a casting call for book lovers. Once the project was greenlighted by Stein, Holowacz said, "I put together a call for people in the community and Elisabeth sent it out, tracked it and scheduled everyone." He continued, "We wanted a good cross-section of people in the community; we had a 74-year-old woman and an 8-year-old boy and everyone in between."
Passing the project to a visual effects artist
Although there was a framework of what the video was to include, it wasn't until Milneck asked Matus, VFX artist at Digital FX, to take on the project that it began to take on it's animated and artistic elements. Matus said, "Dave and Jon (Digital FX team members) had taken the footage of people with their favorite books in front of a green screen, so I had that footage to start with."
From there, Matus had to decide the next creative steps and started by analyzing the venue. When producing a project for a venue like the public library, there's a lot to consider like sound, visuals and other elements that could be distracting to patrons studying or reading, he suggested. "You don't want something that's super flashy, animated and fast because it's going to loop over and over and people are going to annoyed watching it," said Matus. So the video needed to be able to communicate while being silent.
To do this, Matus started by researching quotes from the featured books and other related sources. He said, "Some the books were classics which made it easy to pick an excerpt to do a type treatment with or a particular subject matter that I could tie to the time period."
After determining the best text and artwork to accompany each vignette, things became a little more technical. "With the very high-resolution green screen footage, I created a mock 3D scene where the person was closer up in the scene than the background composition," said Matus. Then, he continued, "I created a camera in After Effects, treated the footage as a texture with lights in the scenes, added light wrapping, feathered toward the inside of the green scene shot and created a color blend on the edges so people looked like they were more in the space rather than just sitting on top on the background."
The Finished Project
When all was said and done, the essence of the project was about trying to capture a person's relationship with a book."People's heads go into a book and they live there for a while," said Holowacz. "The visual effects or magic represents that relationship a person has with a book," he said.
As for not having sound, Stein says, "You don't even need sound to see the images because you're just swept away — the images are just so artful and beautiful. It's really magical."
You can watch the video here, or if you're a local, head on down to the Main Library to watch it in person.