15 Restaurants You Need to Try in Baton Rouge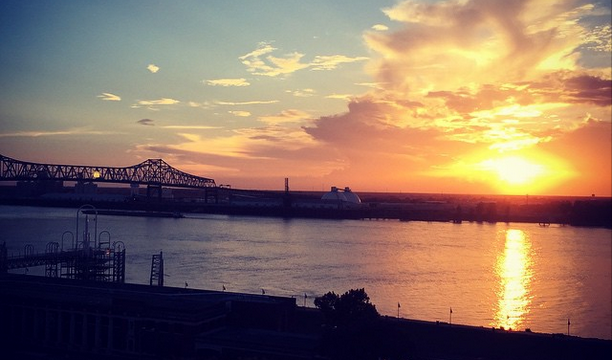 Date:

Author:

Digital FX

Tags: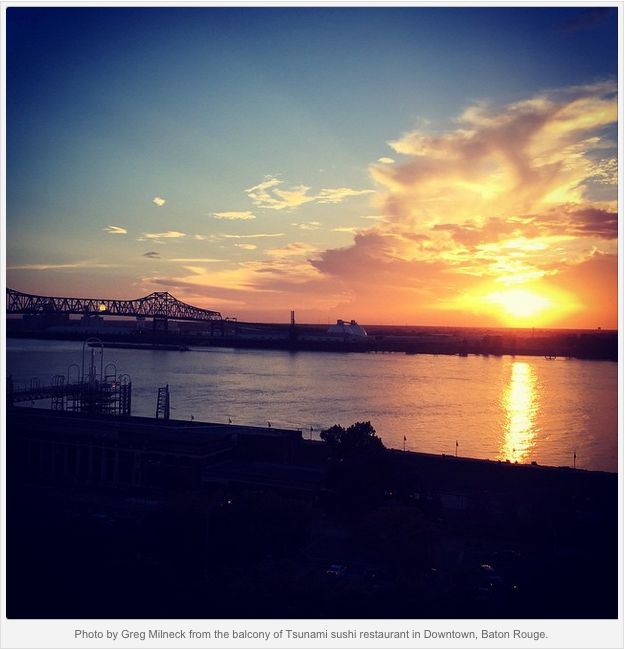 So you're in Baton Rouge shooting a film or for the Louisiana International Film Festival, but you have no idea what to do in this small(ish) Southern city we call home. Am I right?
Well if you're hungry, start here.
Baton Rouge is full of hidden and not-so-hidden eatery gems that anyone regardless of where they're from will love. That is, if they believe it's the love and passion behind the food that really make a meal special. If that sounds like you, your stay here will be a tasty one because we've got those in spades.
So, film industry folks, here's a list of the 15 restaurants you need to try while in Baton Rouge according to the team here at Digital FX:
Fresh oysters and Bloody Marys — need I say more? Oh wait, live music. They've got it all. But seriously, who doesn't want to throw back a few oysters while sipping on a Bloody Mary in downtown, Baton Rouge? Try the chargrilled oysters or the oysters grilled with brie and bacon.
If you love sushi like we love sushi you will thank us after you try this place. Let's just say you won't walk away feeling like you just paid for imitation crab meat. This place is super fresh and always delicious.
When you're in the mood for some BBQ, head over to Smokin Aces on Government Street. Get the pulled pork sandwich or try the Boudin egg rolls.
An awesome, semi-recent edition to the city, City Pork, is a must while you're in town filming. They're a neighborhood deli, sandwich shop and charcuterie specializing in house-made meats. Try the Cubano sandwich and a bacon chocolate chip cookie.
A local favorite, this place boasted mixed reviews in the office because well, it's a local favorite. In other words, it's been around a long time and has its charm (the pro), but on the other hand, it may not actually be the best slice of pizza in the city (con). Our advice: head down to the shop on Government St., bring cash (it's cash only) and decide for yourself.
Tsunami is a sushi restaurant located on the top floor of the Shaw Center in downtown, Baton Rouge. Go here for spectacular roof top views of the Old State Capitol building and the Mississippi river. Grab a cocktail and take in the view.
More of a wine bar than an eatery, this place boast a great selection of wines and a pretty sweet atmosphere in the heart of downtown Baton Rouge. They have a changing seasonal menu which typically consists of small, delicious dishes that pair perfectly with your wine.
This homey Italian restaurant is on the finer side of dining and is Greg Milneck's (Digital FX President) favorite place to eat. And it's no wonder with dishes like Gnocchi and Mussels, an awesome wine list, and a super knowledge staff, this place is a guaranteed great meal.
For you brunch lovers out there, this is the place to go. Sip on a mimosa or try one of their craft cocktails, munch on the free pork rinds that come instead of bread and order up some Duck Confit and the Eggs Benedict.
This is crawfish from a trailer and it's freaking delicious. Boiled crawfish can vary significantly between vendors. Types and amounts of seasoning, quality of crawfish, freshness, preparation and cleaning methods all matter and these guys know it. Grab a few pounds, pick up some beer and enjoy!
If you're in the mood for Thai food, head to Rama on Perkins. Don't let the small green building with few parking spots fool you, this place is a local favorite and can fill up quick. Order the Pad Thai, you won't regret it.
When you're in town, indulging in some local seafood is a must. Take the drive out to Tony's Seafood on Plank Road to experience some real and real good Louisiana Seafood at Louisiana's largest seafood market. Try the Cajun Boudin Balls and a Crawfish Pie.
Standard name, not-so-standard food. This place has soul and lots of it. Tucked away on North Street, you might miss it if it wasn't for its bright yellow and blue exterior. Go here when you want Soul Food like smothered chicken, pig tails, red beans, and greens. It's cash only, so make sure you've got some before you head out.
Ah, tapas. They've got tapas (Iliza Shlesinger, anyone?). So, if you're looking for a place to share some bites with friends head on over to IPO in downtown Baton Rouge. You can expect fusion style dishes with Southern flair like bayou eggs, bacon stuffed and wrapped dates, and duck poppers.
Located in the Main Street Market in downtown Baton Rouge, GoYaYa's offers both sweet and savory crepes. Stop by during your trip to the Farmer's Market on Saturday mornings.
A little lagniappe…
Ok, so this is technically not a restaurant, but you can go sit at their tasting bar and sample gourmet olive oils and balsamic vinaigrettes. For you people who love (temporary)home cooking, this is an excellent place to find local spices, blends, and dressings, plus they offer a great select of gourmet sea salts (try their Sriracha Salt) and loose teas. Grab a gourd and drink some Yerba Mate.
Who are we kidding… if you're going to go out into the world, you're going to need coffee first. Pure Delight Coffee is a local specialty coffee roaster who can literally roast your coffee and deliver it to you the next day. Try their fruity Moonlighter blend, sign up for a coffee subscription, or better yet, have them pop up on set and serve up espresso drinks to the crew.
Locals, what'd we miss? Any place you'd add to the list?