Best Way to Find Yourself? Lose Yourself In Service to Others.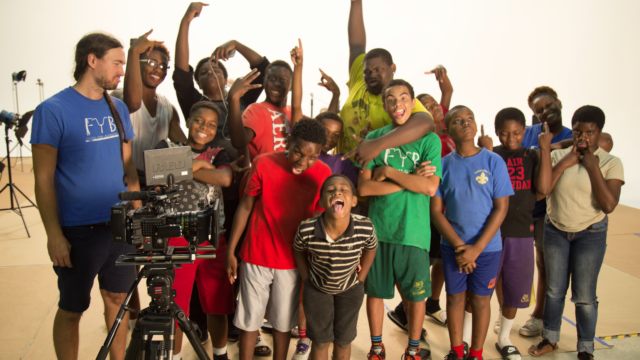 Date:

Author:

Digital FX

Tags:
While scouting locations in Mid City, we were lucky enough to meet Dustin LaFont, founder of Front Yard Bikes, a community bike shop that teaches kids to fix and maintain bikes.
To say we were amazed by Dustin is an understatement. He took one of life's most basic activities–riding a bike–and turned it into a program that has impacted a community.
At its core, Front Yard Bikes' goal is to help kids find and maintain reliable transportation. Basic bike repair, maintenance and building bikes from parts–it's all part of the Front Yard Bikes' philosophy. But in the process, kids pick up math, physics and mechanics. The program upholds high standards for inclusivity, mentorship and academic achievement. Anyone can give a kid a bike. It takes someone special to teach ownership, responsibility and the work ethic that goes along with it. We were so impressed with Dustin and his passion project, our team stepped up and put their talents to use to create awareness for Front Yard Bikes. Jon and David spent their weekends shooting and editing this video:
Since production, Dustin has received tons of positive feedback. BREC has donated property on Terrace Avenue. This larger space has given Front Yard Bikes the capacity they need to grow the program. Folks like Dustin rely on help from individuals and the community to keep projects like this rolling.
We were recently treated to a visit from the Front Yard Bikes crew. We were excited to meet these guys and hear about their bikes. And in return, we gave them a little spin around our place! The tour included hands-on work with cameras and lighting. They talked shop with Aaron and Jon and got a glimpse of some animation and color correction in process.